remote HAM Radio Rig with linux and Alix Board
Because my Rig and my Workstation are in different Places i needed a Solution to control the Rig from the Workstation over a WiFi Connection
I got an Alix-Board for Processing and an USB-Interface to connect the Transceiver.
The Alix Board runs Ubuntu with LXDE Desktop controled via VNC Session.
I run QSSTV on remote Side to put (digital)SSTV Pictures to a SSTV Repeater nearby.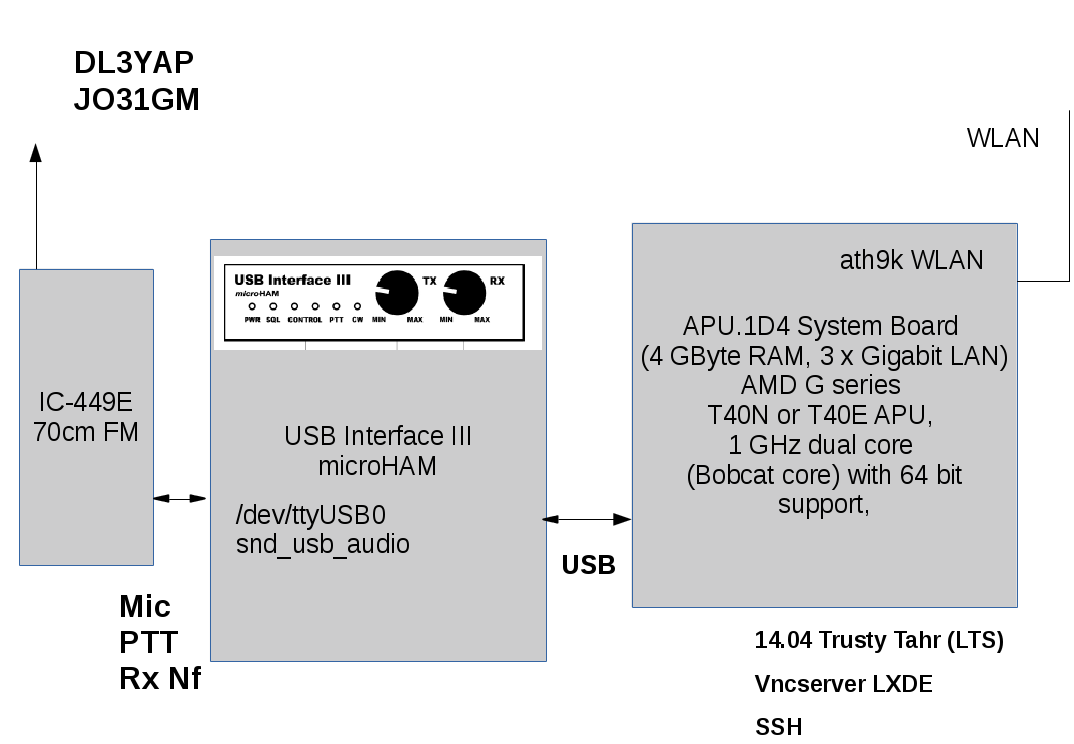 I tried to connect Streams from the Workstation to remote Rig, and i run EasyPal in a QEMU VM under Windows XP and stream Audio via Icecast Server in both Directions.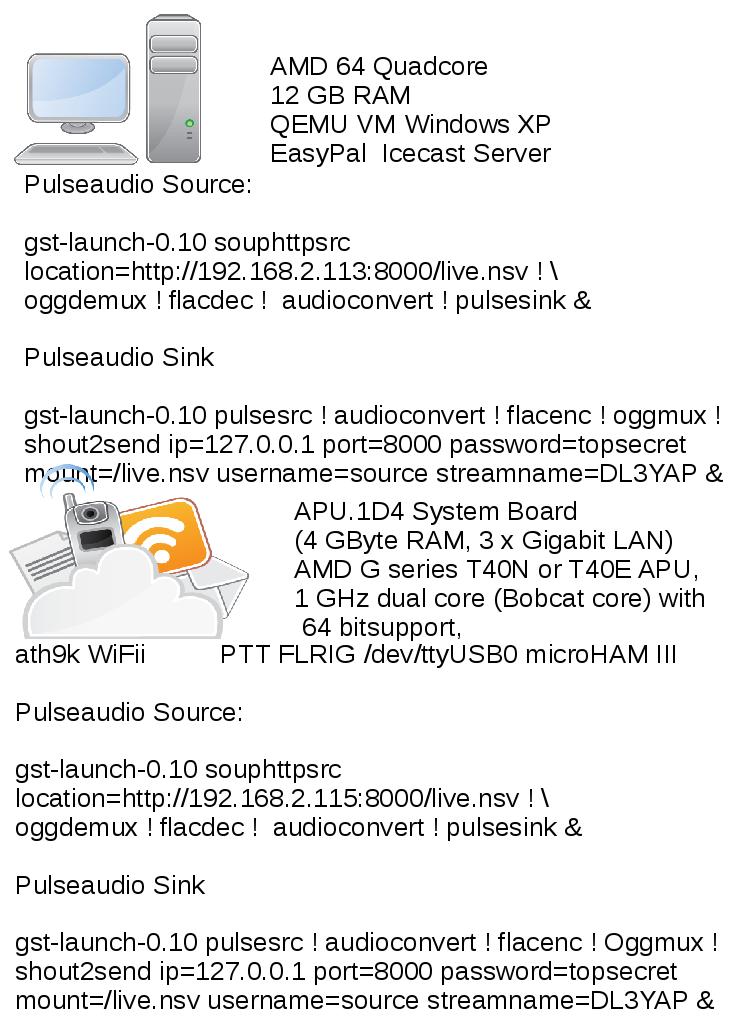 How to install Ubuntu on Alix headless:
http://wiki.ubuntuusers.de/Alix
https://help.ubuntu.com/community/Installation/Netboot
http://wiki.ubuntuusers.de/Downloads/Netzwerkinstallation
http://gstreamer.freedesktop.org